The Hikari EBSD Camera Series is the next generation in electron backscatter diffraction (EBSD) cameras offering outstanding performance across the complete range of EBSD applications. Users no longer have to choose between speed and sensitivity as the Hikari Camera Series offers both.
The Hikari Series now includes 3 models:
Hikari Pro – up to 600 indexed points per second
Hikari Plus – up to 1,000 indexed points per second
Hikari Super – up to 1,550 indexed points per second
The indexing speed increases between each model are available at all camera resolutions, allowing real acquisition speeds to be achieved on both routine and challenging samples.
Typical uses :
High speed analysis for process development and quality control applications
High sensitivity indexing with low beam currents and low accelerating voltages when improved spatial resolution is required
High sensitivity indexing with low-beam currents and low acceleration voltages, when higher resolution is required.
Providing results without compromise, the Hikari EBSD Camera Series blends market-leading speed, sensitivity and precision. When paired with EDAX's TEAM™ EBSD Analysis System software, the Hikari Cameras offer the highest indexing rates on the market, guaranteeing the user the best possible data quality.
Data collection rates up to 1,500 indexed points per second
Maps can be collected in minutes for efficient SEM use.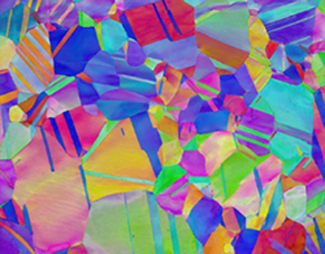 Maximum EBSD camera sensitivity
High quality performance across the entire range of SEM operating conditions including:
Beam currents as low as 100 pA
Accelerating voltages as low as 5 kV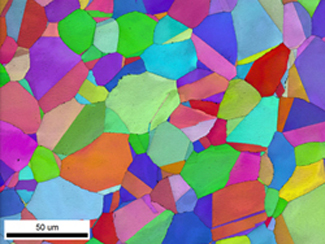 Precision orientation measurements to less than 0.05°
Enables detailed microstructural characterization of plastic strain, subgrain evolution, and deformation mechanisms for better understanding of processing-microstructure-property relationships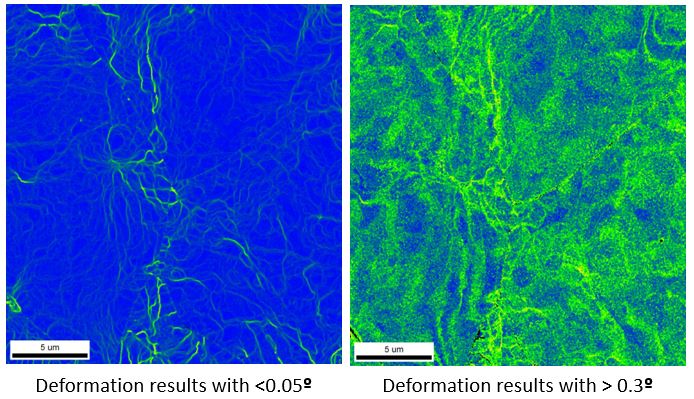 High indexing success rates
EDAX's patented Confidence Index determines not only an indexing rate, but an indexing success rate which provides confidence for your orientation data
Know more about every sample by indexing a high percentage of data and avoiding assumptions caused by incomplete measurements
Integrated Forward Scatter Detector for reviewing sample microstructure prior to performing EBSD scan
Provides orientation, composition and topographic contrast imaging for a preview of EBSD prepared samples.The Hikari Plus and Super electron backscatter diffraction (EBSD) cameras come standard with an integrated forward scatter detector (FSD). The Hikari Pro and DigiView EBSD cameras can be upgraded with an FSD for characterizing material and mineral microstructures in the SEM.
Adjustable detector insertion provides multiple imaging Contrasts
Unique imaging capability for your EDAX EBSD system
Orientation contrast
Topographical contrast
Compositional contrast
Quality display of deformation and strain gradients
Enhanced imaging functionality within OIM software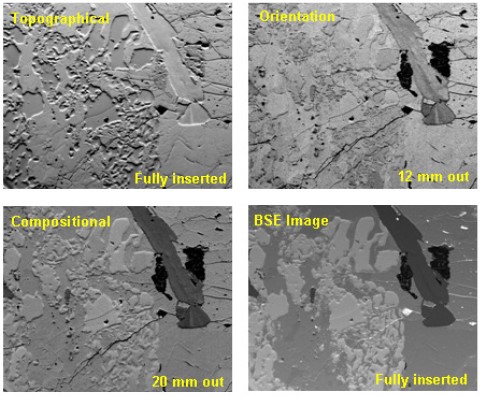 Compatible with Pattern Region of Interest Analysis System (PRIAS) Live Imaging
High speed Hikari Series cameras can be used as imaging detectors in PRIAS Live mode
Provides 25 images from pre-defined region of interest (ROI) detectors that can be arithmetically processed to enhance, suppress, or isolate image contrasts
PRIAS imaging provides synchronous imaging of orientation, phase, and topographic contrasts of EBSD samples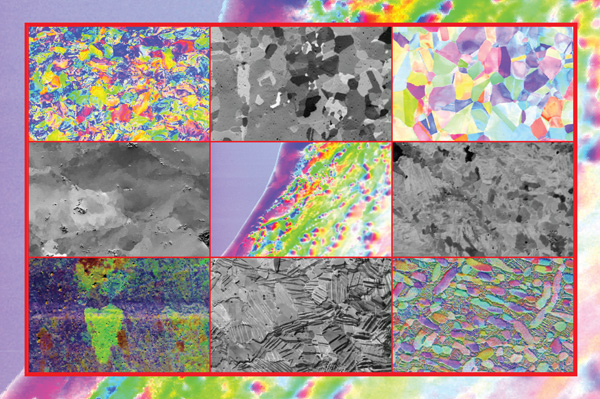 Neighbor Pattern Averaging & Reindexing (NPAR™)
NPAR™ is an innovative approach to measuring crystallographic orientation from Electron Backscatter Diffraction (EBSD) patterns. Band detection performance depends on the signal to noise ratio (SNR) within the EBSD pattern.
Noise and decreased SNR can be introduced into patterns through the use of camera gain to amplify the signal in order to obtain faster camera frame rates. Band detection becomes unreliable and indexing performance suffers when the noise exceeds allowable limits.
Noise levels can be lowered by reducing the gain on the detector and also by averaging multiple frames together, however both of these approaches increase the acquisition time necessary for both EBSD pattern collection and orientation mapping.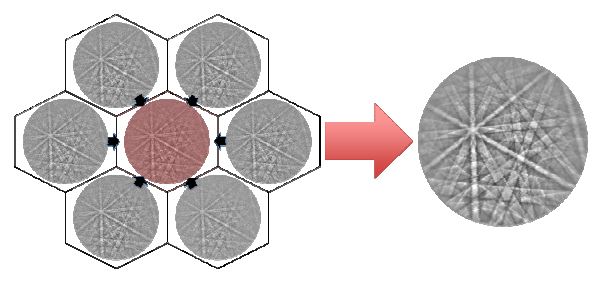 Atom Probe Assist
Atom Probe Tomography (APT) is a material analysis technique that provides 3D chemical composition and imaging at the atomic scale and is uniquely suited to analysis of grain boundary segregation.
Enhanced APT specimen preparation for grain boundary segregation analysis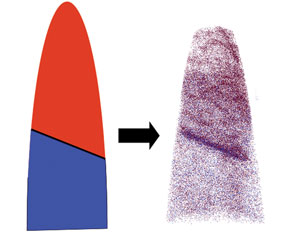 APT analysis requires specimens prepared with a very sharp tip, and analysis of grain boundaries requires these boundaries to be located within approximately 200 nm of the specimen tip for effective characterization
Team EBSD
EDAX's TEAM™ EBSD Analysis System is the most comprehensive system available for analyzing crystalline microstructures. The solution obtains crystallographic orientation, grain-boundary character, and phase-distribution information from single and polyphase crystalline materials through the collection and analysis of Electron Backscatter Diffraction (EBSD) patterns in a scanning electron microscope (SEM).
TEAM™ EBSD Analysis System combines the ease of use of the TEAM™ software platform with the analytical power of OIM to provide state of the art crystal structure characterization to all users.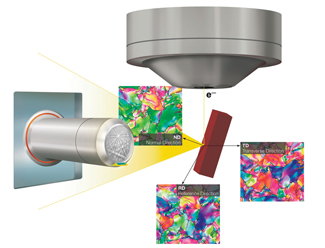 Conclusion
The Hikari EBSD Camera Series are the cameras for all EBSD applications. By combining speed, sensitivity, and precision, they provide performance without compromise. The cameras are fully compatible with EDAX TEAM™ Trident, Pegasus and EBSD Analysis System software packages, helping users solve their materials challenges quickly, easily, and accurately.